Very proud of this.
Second version
Featured here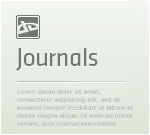 Great photomanipulations.Just some great photomanipulations submitted in the last 24h, that cought my eye :heart:

:thumb289621412: :thumb289562384: :thumb289723762: :thumb289662531: :thumb289657645: :thumb289549228: :thumb289587731: :thumb289623435: :thumb289560059:

Hope you enjoy them as much as I did :clap:

Ps. lets try to make this group superrrrr :) :devsharing-is-good:
Its love to draw them closer and closer apart.
AD Hope
Amazing stock provided by
Model

[link]
Background

[link]
and

[link]
The rest altered and painted by me.
Made in CS3
• My work may not be reproduced, copied, edited, published, used transmitted or uploaded in any way.